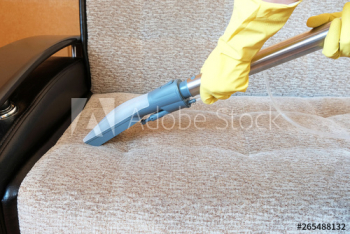 Whatever material your upholstery is made of over the years it attracts its fair share of dust and dirt. Add to that spills and stains that you have to contend with over the years – juices, drinks, Dr. Pepper, ranch dip, baby formula, ketchup – and your upholstery will take a lot of damage. Before long you will begin to notice that the fabric on your sofa and other furniture is now covered with too many stains to ignore.
Maybe you have noticed that your once attractive sofa is looking like a mess of stains and spills. There is really no need to replace your furniture and draperies. With Aladdin's MaxCare's professional furniture and drapery cleaning services, you can give your existing upholstery an instant facelift.
Aladdin's MaxCare's furniture cleaning service can get rid of the dust, pollen, animal dander, and other allergens that reside deep within the fabric of your sofa without damaging your furniture.
Call Aladdin's MaxCare Carpet Cleaning for all your cleaning needs!
Call the team at Aladdin's MaxCare. Our technicians will arrive on time and perform all work to the highest industry standards. All work is done efficiently and effectively and, upon completion, is thoroughly inspected to ensure your home or business looks its best! If you would like to schedule a service appointment, complete an online service request or call us at 325-486-CARE (2273).